Creative Market will be hosting its #000000 Friday Sale offering 20% off any product for Cyber Week — from November 25 through December 4th, 2019.
During those dates, you can enter promo code 000000FRIDAY at www.creativemarket.com/promocode to apply the discount to your account.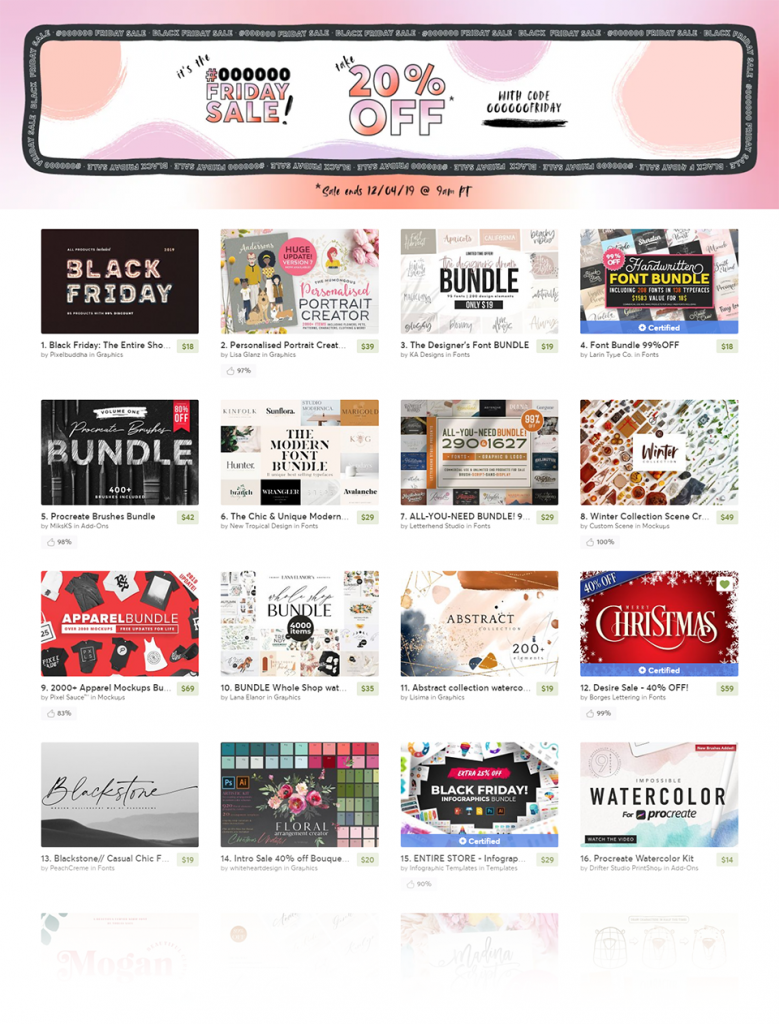 Please note that promo codes can only be applied to a single item and are not valid on credits packages or gift cards. If you'd like to use your promo code in a shopping cart purchase, it will be automatically applied to one seat of the highest-value purchase in your cart. See here for more information.