Move over the old cheesy stock photo site and welcome VectorState the fun new Vector only site dedicated to bringing you the best in premium vectors covering just about every theme you can imagine!
The guys at VectorState want to put a spring in your step by giving away 50 premium Easter Vectors!
To download, simply go to the page below and enter your email address, you can then download as many of these awesome vectors as you wish directly from the page.
Download 50 Free Easter Stock Vectors from VectorState
Below are some previews of what you can expect. I have had a peek myself and have got to say my personal faves are the Spring Infographics and decorative elements, which fit right in with current design trends!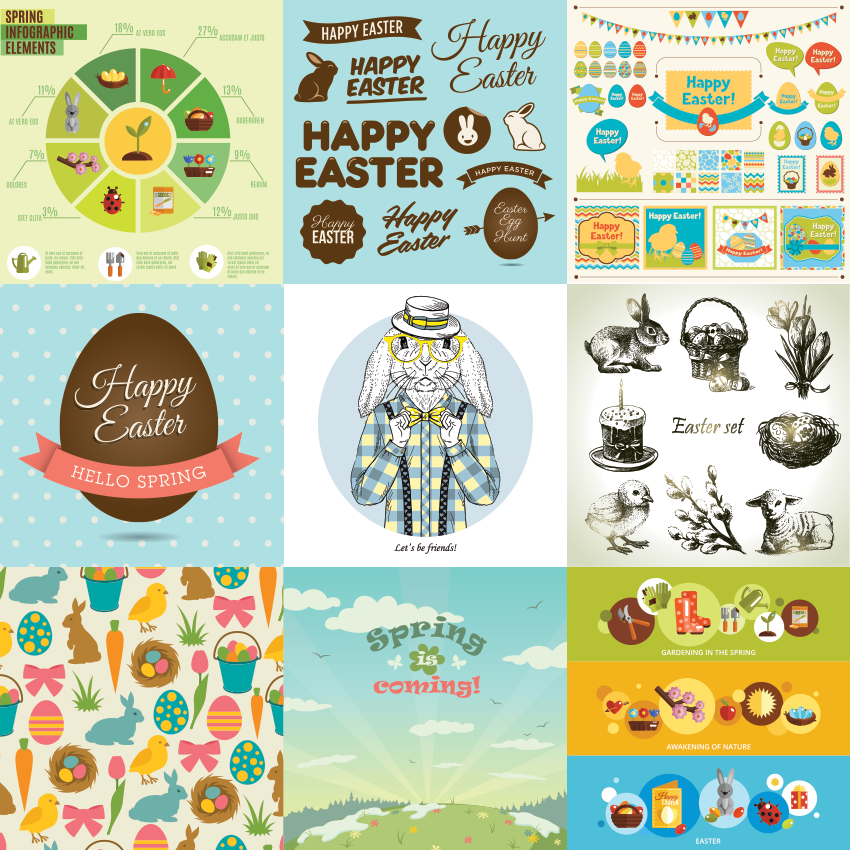 These Vectors have been personally selected by Vectorstate's team of expert curators, bringing you refreshing artwork that cover a wide range of graphic styles. By downloading these now, you can be sure they will come in handy for many Easter's to come!
What are you waiting for? Put down that chocolate egg and get over to Vectorstate to grab this time limited freebie (closing on 31st March) Hop to it, and start knocking out some fresh designs in time for Easter, we are sure you won't be disappointed!
Download 50 Free Easter Stock Vectors from VectorState
Want to know a little more info on VectorState? Well they are a loud and proud team of 'vector specialists', dedicating themselves to bringing vector lovers an ever-expanding, premium collection of EPS files. This is great news for heavy vector users, it's a location where you can access some of the best vectors artworks in the world, without paying a premium to have the choice of photos too. Their vast collection is clearly organised and grouped, with easy to use search filters so you can find the right Vector to make your design piece! All the images are EPS format and can be downloaded and edited with confidence. Enjoy!