If you are an illustrator artist or graphic designer you don't need anymore a laptop or a desktop system to create professional art and design. With these amazing apps you can create on the move.
1. miniDraw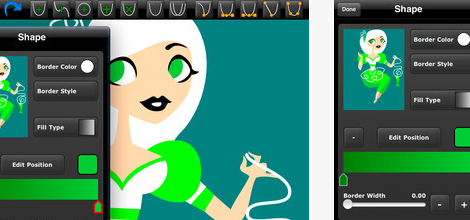 miniDraw© is a fully functional mobile vector graphics drawing application. Designed for the iPad, miniDraw© offers a dedicated set of vector tools, delivered in an intuitive and streamlined user interface. Use it to produce artwork on-the-go and later export it as a .svg file to use in any vector graphics package (Adobe Illustrator/Flash, Corel Draw, Inkscape).
 2. iDesign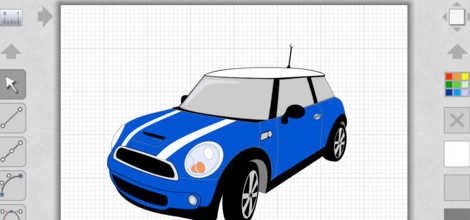 Precision 2D vector drawing & design for the iPad and iPhone / iPod Touch.
Make professional quality designs, illustrations and technical drawings on the move using your fingers at last! iDesign has unique features and offset controls which allows you to draw accurately with your finger not getting in the way or blocking your view.
 3. TouchDraw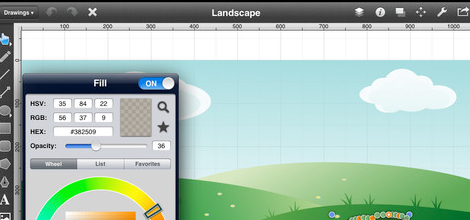 TouchDraw gives you everything you need to create structured 2D vector graphics such as flow charts, graphs, diagrams, illustrations, logos and floor plans just to name a few. What makes TouchDraw especially valuable is that it allows you to not only create complex graphics, but to change them easily as well.
TouchDraw differs from a paint program in that objects are always managed independently of the drawing they're in. You can move a figure around, change it's shape, change it's color, group it, without affecting other shapes that are around around.
 4. neu.Draw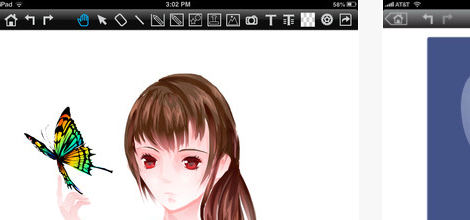 neu.Draw's simple and intuitive user interface allows you to focus on the design itself. Draw a rough sketch with your finger, adjust those curves, and color them. Don't worry about the detail, be creative!
Use neu.Draw during a meeting, in a class, on a bus, during a coffee break, and in a park. Nobody can stop your creativity!
neu.Draw is the easiest to use vector drawing / illustration app in the store. Designed from the ground up for the touch interface of iOS devices. neu.Draw is designed for everybody – easy to use
5. iDraw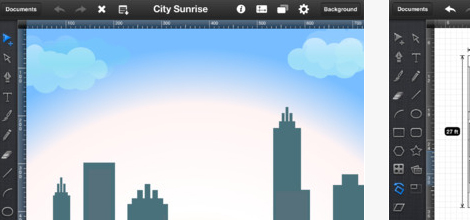 iDraw is the most feature-packed vector drawing and illustration app available on the iPad! Has all of the tools you need to create everything from detailed technical illustrations to beautiful works of art. Create complex designs quickly and easily, even on the go.
6. Crayons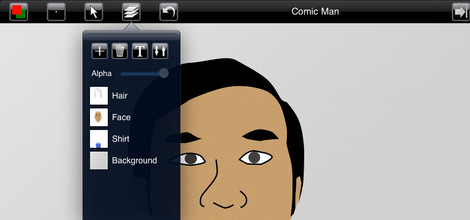 Crayons is a vector based drawing software with great tools, layers functionality and PDF export.
 7. InkPad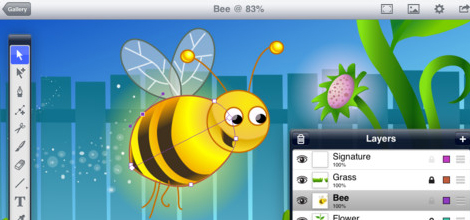 Inkpad was designed with performance in mind – it can easily handle drawings with hundreds to thousands of shapes without bogging down. Export your finished illustrations directly to your Dropbox as SVG or PDF.