Have you ever wondered how fonts are created? Today we show you a simple solution to create fonts based on your handwriting.
Before that here are some online resources you can use for your projects. Read about how to create your own font face on Creative Market. Using the free service of Fontastic.me or Icomoon.io you can create fonts or icon fonts. These two require some preparations before you can start using their great services. You have to create your icons, or files in a vector editing software, but…
… if you just want to play around, try this Free Online Tool to create a vector font from your own handwriting.
1. Download the Template , print it and fill it out.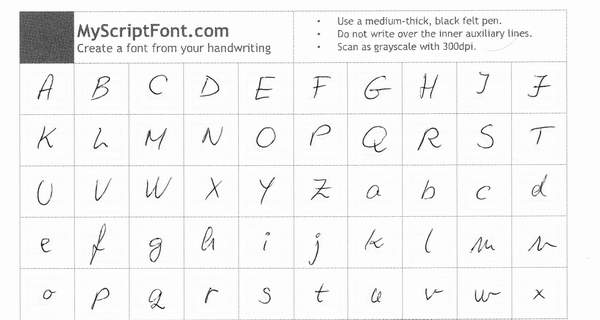 2. After scanning the completed template upload the image file.
3. Download your font and use it! In order to use your font in a word processor or other programs you must install the font on your computer.
You can DOWNLOAD and use the font I've created with this tool.