Every good designer must have a good online portfolio to showcase they work but not everyone can build for themselves from scratch. Luckily there are online services for making portfolios and we collected a few of them for you.
Dribbble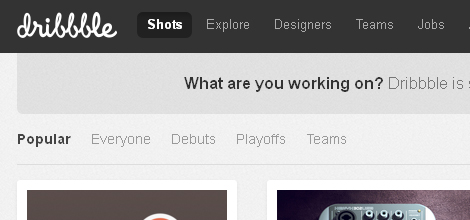 Dribbble is a community of designers answering that question each day. Web designers, graphic designers, illustrators, icon artists, typographers, logo designers, and other creative types share small screenshots (shots) that show their work, process, and current projects.
Behance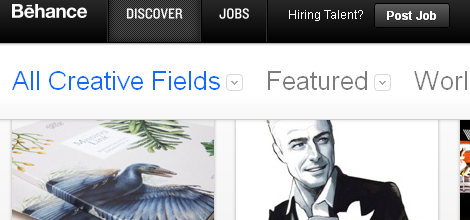 Behance is the leading online platform to showcase & discover creative work. The creative world updates their work in one place to broadcast it widely and efficiently. Companies explore the work and access talent on a global scale.
Crevado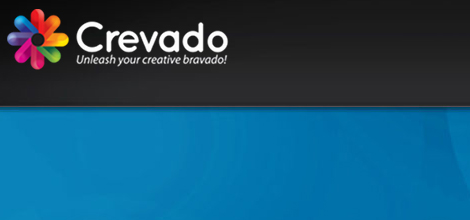 Crevado is a webapp which makes it easy for you to setup and manage an online portfolio to showcase your work. Crevado removes the regular technical hassles of setting up and maintaining an online presence. It's easy to use and you don't need to know anything about programming or web design. With Crevado, you can manage and customize your entire portfolio using just a web browser. Take a moment to check out our demo site, example portfolio sites or better still, sign up for a free account – it takes less than 60 seconds.
The Matboard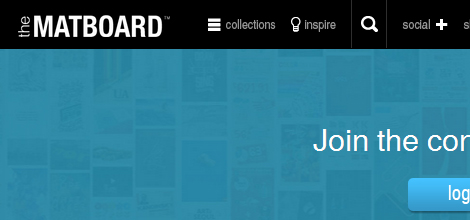 The Matboard is a social bookmarking hub for the creative world which will enable users to explore, share, and inspire creative work via two of the most compelling elements of social media: creative visual content and social media sharing capabilities. The Matboard will offer the creative world a digital platform from which they can connect with others based on their shared creative tastes and interests. The Matboard is a product of Matchstick Media LLC.
Pixpa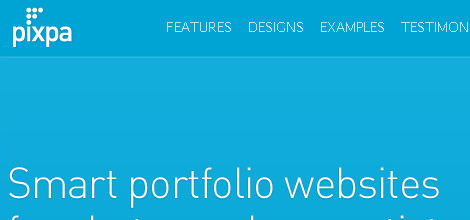 Pixpa enables photographers, artists and designers to showcase, sell and share their work with style and simplicity. Pixpa portfolio websites are a hosted and managed service with cost-effective pricing plans that enable creative professionals to create a professional and personalized web presence easily and quickly.
Cargo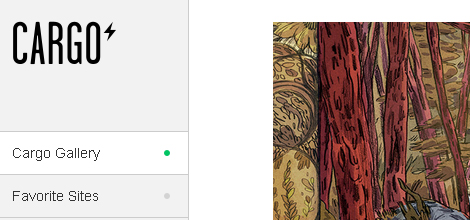 Cargo is a personal publishing platform aimed at creating accessible tools and a networked context to enhance the exposure of talented individuals on the Internet.
To achieve this, we offer our members free-standing websites; a wide variety of customizable design templates; simple but sophisticated tools to control the way content is displayed, and a unique user interface built entirely around the work itself.
Portfoliobox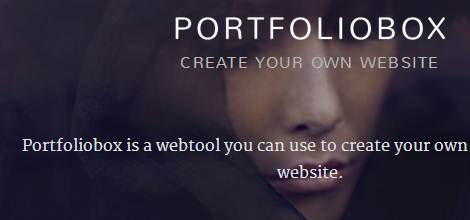 With Portfoliobox you are not forced to use a standard theme. You can choose any style for any page and combine pages like lego. 52.000 online portfolio websites have been made with Portfoliobox – all of them unique!
Carbonmade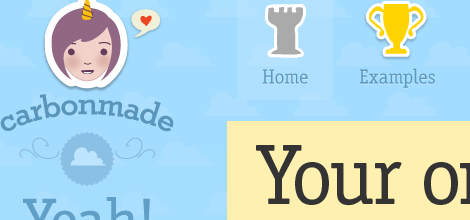 Carbonmade is your online portfolio. It's home to over 500,000 nifty portfolios and an ever-growing team of talented doofuses who love making neat things.
Viewbook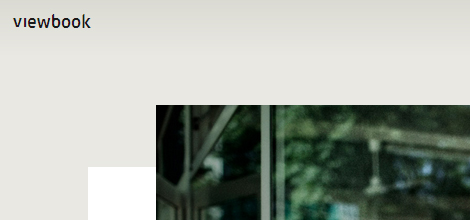 Viewbook enables image creators to design and manage their portfolio websites and show their work in a flexible and beautiful way. On the Web, iPad and iPhone.
Coroflot
Coroflot.com creates better professional experiences for designers of all backgrounds all over the world. The fast, easy way to get your creative projects online and in front of the right people.
Dunked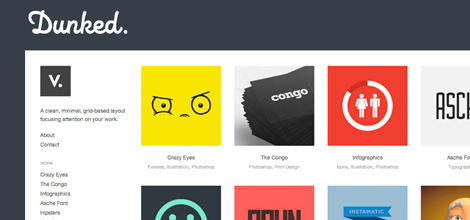 Founded by Orman Clark, Dunked is the easiest way to create and maintain an online portfolio. If you need to showcase your work but are tight on time, or don't have the skills to roll your own site, then Dunked is for you.
Do you know or use other services that are not listed here? Feel free to add their link in the comments below.