Tutorials
10 Excellent Adobe Illustrator Food Tutorials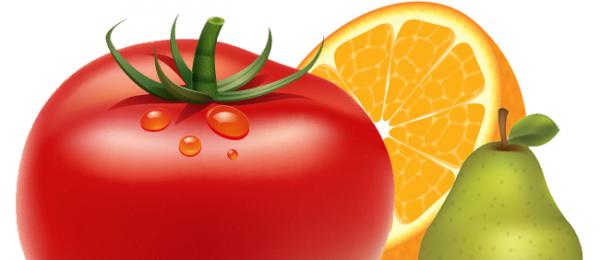 Sometimes you need to create an illustration about a fruit, a vegetable or another food. How to start? What to do, to get a realistic result? We try to answer these questions in the tutorials below. Have fun!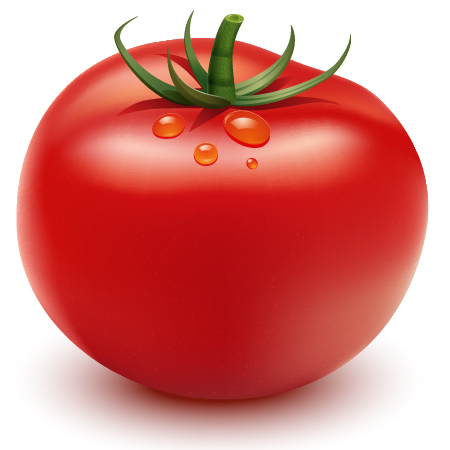 How to Illustrate a Tomato Using Adobe Illustrator
You will use Meshes, Gradients and Blends for creating the resulted picture. The skills you will learn here can easily be transferred to creating various objects. So let's get started!
Create A Mouthwatering Chocolate Covered Strawberry
Why not create a chocolate covered strawberry illustration for them? You can easily apply this illustration to your own greeting card, t-shirt, or anything else you can think of. Moreover, you can apply this tutorial to other illustrations and logos.
How to Create a Delicious Chocolate Chip Cookie In Illustrator
Cookies, also known as biscuits, are probably the most popular bakery product around the world, and due to the variety of their flavours and aromas, it is extremely hard to resist the temptation of trying them. In this simple tutorial, I will show you how to create a super detailed cookie illustration inside Adobe Illustrator.
Create a Painterly Apple with Illustrator CS5's new Bristle Brush
The new Bristle Brush in Illustrator CS5 gives you the best of both worlds: The painterly effects of real media and the control and flexibility of a vector drawing. We'll use another new feature in CS5, the "Draw Inside" drawing mode, which will let us do what every artist likes to do — color outside the lines. Let's get started!
How to Illustrate Deliciously Realistic Grapes using Simple Techniques
In this tutorial we will learn how to illustrate a bunch of grapes using basic Adobe Illustrator tools. You will learn how to render multiple light sources and how to model a complex object using simple shapes and techniques. Let's get started.
How to Make a Delicious Vector Orange in 9 Decisive Steps
Learn how to create a semi-realistic vector orange with simple shapes, tools, and multiple effects. This tutorial is possible for a beginner to complete, though is aimed at an intermediate Illustrator user. Let's get started.
Illustrate a Pair of Sweet Gradient Mesh Cherries
In this tutorial, we'll explain how to create a pair of cherries solely with the Gradient Mesh tool. If you're not familiar with the Gradient Mesh tool, then this is a great tutorial to learn how to start using it. You can create artwork with a semi-realistic to very realistic look with that tool. It can take effort to master, but it's worth your time.
How to Illustrate a Tasty Watermelons
In this Quick Tip you will learn how to make a simple and great looking Watermelon illustration. Using Blends, Mesh, Brush, and Symbol Sprayer tool, you will be well on your way to creating a mouth watering fruit salad in no time!
Illustrating a Chili Pepper with Illustrator's Envelope Distort Tool
Illustrator's Envelope Distort is an editing tool that not only creates distortions in an object or image, it can also be used for modeling interesting forms, like this pepper. Beginners will get to know Illustrator a little better by using the Blur, Envelop Distort, Gradient Mesh and Pathfinder tools in this easy to follow tutorial. Let's get started!
Draw a Realistic Pineapple Using 3D Illustrator Effects
Learn how to easily draw a vector pineapple using the 3D Revolve effect, how to create the realistic texture and apply it with the Map Art option. This tutorial could also by a great way for you to practice your Pen Tool skills by drawing all the different leaves.
How to create a tasty Ice Cream in Adobe Illustrator
In this tutorial, you will learn how to create a tasty Chocolate Ice Cream in Adobe Illustrator. You will learn how to draw basic shapes, modify them in 3d and apply gradients for more realism.
Create a delicious pear in Adobe Illustrator
Today we will show you how to create a realistic delicious pear in Adobe illustrator CS6. In this tutorial you will learn how to use the Mesh Tool (U), the Symbol Panel and the Symbol Sprayer Tool (Shift + S).