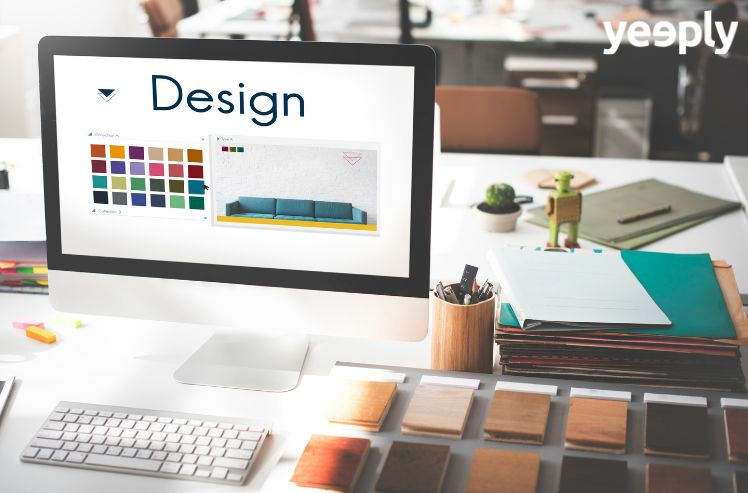 The thought of creating your website is quite exciting especially if you are just starting out. You know that it won't be that easy but you are driven by the need to reach a new audience and you can't wait to get started. That the spirit! Fortunately, technology has made things easier compared to ten years ago. It has provided users with awesome web designing tools to simplify the task of building websites. Whether is a simple personal website or a business-oriented website, there are plenty of web designing apps to speed up the process while making things run smoothly. In this article, we are going to explore 7 best web designing services that are quite helpful for both individuals and web developers in building effective websites. If you want to create beautifully stunning websites, go through this article to find out which is the best web designing app for your web development.
WebFlow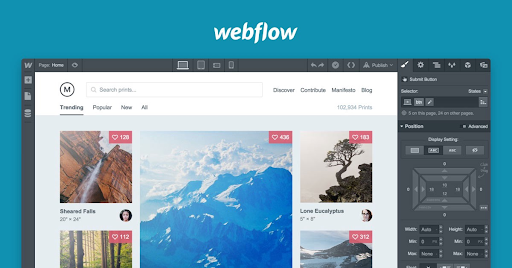 Number one on my list of website designing apps is an app called WebFlow which has a free version and a subscription package that is available for $35 per month. It's easy to use the designing app with an intuitive interface. It also allows users to build responsive websites that are responsive to all sized screens including mobile devices like tablets and smartphones. If you are into creative, an entrepreneur, or a web designer you don't need to look elsewhere for any other web designing application; WebFlow will deliver what you need in minutes. It doesn't only build websites, but it's also a content management system and a web hosting platform. This means that you can get straight to creating content without shifting to another host once you are through designing your website. 
Adobe Dreamweaver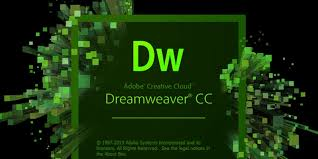 This is a premium web designing application that you can purchase individually for $19.99 per month. It doesn't only create awesome websites, but also help to make them visually appealing too. Adobe Dreamweaver has been there for a while now and has helped many web developers create effective websites. If you are a web developer you will love this design tool for its simplicity and intuitive interface that will quickly help you build websites from start to finish without resorting to any other app for assistance. The beauty of this web application is that both experts and newbies can use it thanks to its code editor and live view features that allow you to view progress as you continue building your website. If you are not building your website from scratch, Dreamweaver can also help you edit particular web pages on your existing website. 
Macaw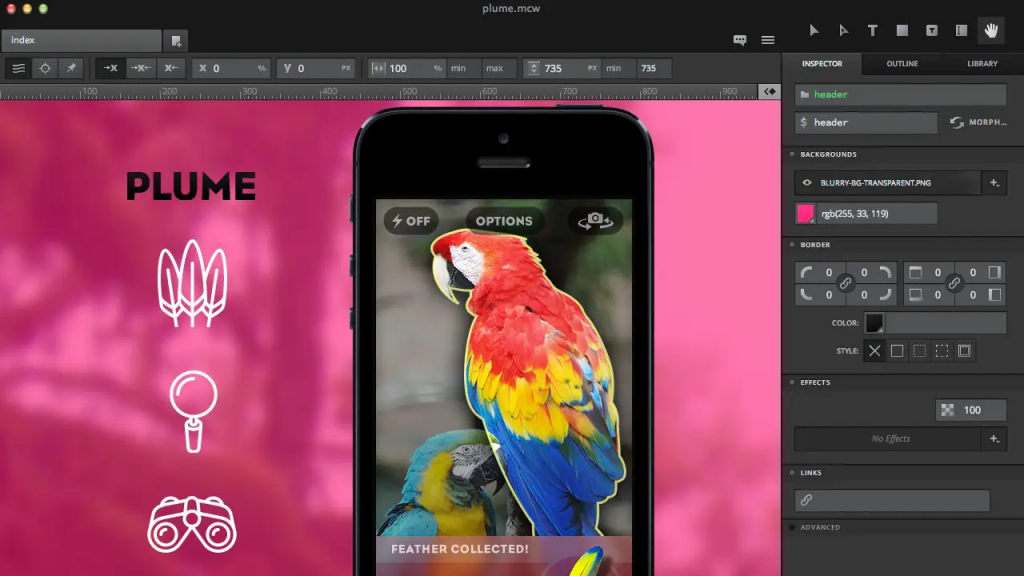 You can get this app by downloading it for free on its official website. Since most people can create websites but lack the coding knowledge, Macaw will help you create a visually stunning website without touching a string of code. You will love its simplicity and intuitiveness, which allow you to get things done very fast. You will have a responsive website running in less than an hour. The beauty of this web application is how it allows users to view the web development process in real-time which brings a whole new experience in developing websites. The web development process is quite seamless and exciting when using the Macaw Web designing application.
Sketch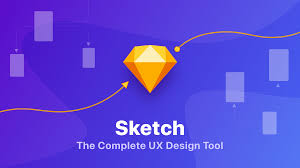 Regarded as one of the best web designing app, Sketch is available at an affordable price of $99, which is a one-time fee and you don't need to subscribe to continue using it in all your other projects. It has undergone quite some changes since its inception in 2009 to make it a world-class web designing application. Its feature-rich nature makes everyone want to use it to design websites including novice users who don't know how to code. To reduce the hassle of manually slicing your designs, the web application allows you to easily slice websites using an automated slicing tool. You can also view your website on mobile devices. With its CSS logic feature, you can easily convert your designs into CSS. 
Divi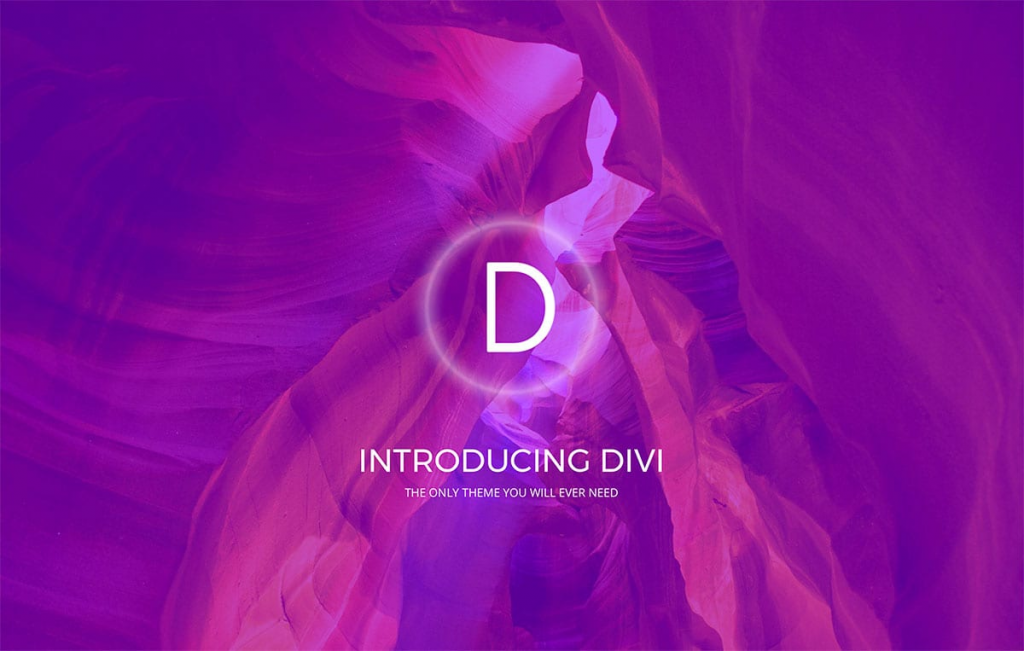 This is a great web app that is used for both designing websites and as a WordPress theme. Once you are through designing your website, you won't need to look for a theme again to help you run your website. With its drag and drop editor, you can easily create custom web templates. It also has hundreds of premade templates that can help you build any kind of business or personal website. This theme is perfect for restaurants, cafes, medical, fitness and more. Customization can easily be done using an advanced visual editor. It lets you add effects, shape dividers, and transformations. Adding text anywhere in your template is also easy thanks to a point and click tool. It's also a modern tool that allows users to edit, undo, redo, and manipulate customizations in your templates to come up with something extraordinary. This awesome WordPress builder has dozens of global elements, content blocks, and style options that make the process of building websites seamlessly. 
Weebly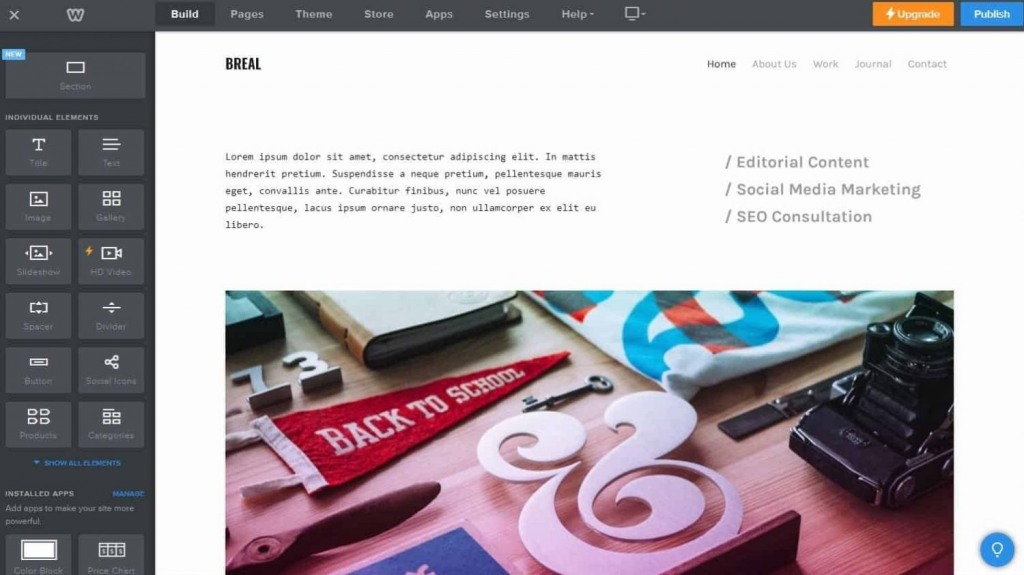 This is another awesome web designing app that stands tall above the rest when it comes to designing websites. It's popularly known for creating beautiful websites with great visuals to appeal to your prospective. It's also perfect for building e-commerce websites that are quite effective in every way – performance and user experience. It's also a drag and drop builder that makes it for you to build websites easily and fast. This also means that users can build websites without coding skills. 
+1 – Soldigo – create online stores
Soldigo is an intuitive online store creator for creative people who don't know how to sell online. It's very easy and simple. With Soldigo anyone can create an eCommerce website that can be integrated into Facebook Pages and existing websites or blogs without any coding skills.
Conclusion
Now that you know which Web designing app you will use to create your website, it is time you start designing your website fast and easy. Fortunately, all these tools are quite affordable and won't have adverse effects on your well-thought budget. You also don't require coding skills to use these apps. Whether it's a personal blog or an enterprise-level web development, all these apps are perfect for any project at hand.