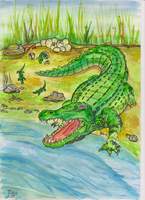 Meet Zsolt Burjan, a graphic designer from Transylvania. After graduating the university of art, he illustrated several books for children, worked in the Advertising Industry then he started to learn vector graphics and upload some vectors to microstock sites. He likes Vectorgraphit, because he can learn new tricks from us 🙂
Check out his portfolio on Shutterstock:
You can download some of his vectors free from 365vectors.com.